Learning Torah From the Greatest
At Midreshet Torah v'Avodah, we believe that the best students should learn with the most elite teachers in the world in a broad and integrative manner. Whether it is a Gemara shiur from Rabbanit Shani Taragin, Rabbanit Nechama Goldman Barash or Rabbi Alan Haber, a Tanach shiur from Rabbi Menachem Leibtag, a Halakha shiur from Rabbi David Brofsky, or a Jewish Philosophy shiur from Rabbi Dr. Yehuda Seif, our students come away with a foundation to carry them for the rest of their lives.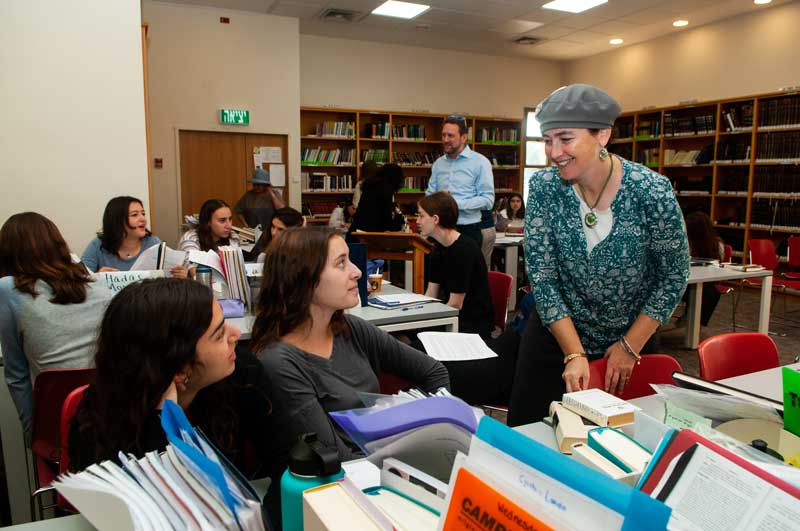 Integration at Matan
MTVA students are fully integrated into the Matan Beit Midrash, and have the opportunity to learn from the world's premiere educators. While many of the courses we offer are exclusively for TVA students using Matan faculty, there are also courses that are cross listed for TVA students and Matan students, including some classes taught in Hebrew. You will have the unique opportunity to learn in a demographically diverse environment, sitting alongside those who have chosen to integrate Torah into their lives as adults in shiurim and learning with them in individual chavrutot.
VIDEO SHIURIM - Coming Soon!
AUDIO SHIURIM - Coming Soon!